Interview: 4-Star 2020 RB Daijun Edwards Brings Extra Excitement to Georgia High School Football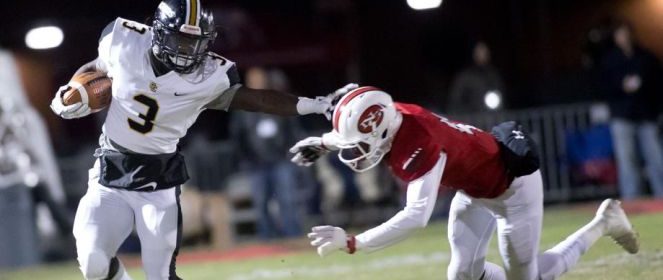 Written by Ryan Wright
Twitter: @RyanWright
Every year the state of Georgia fills college football programs with top level talent spread out up and down the eastern U.S. sea shore and across the south. The quality of players matriculating out of the Peach State is on par with the best in the nation. The excitement of any given play on any Georgia high school football field come Friday nights in the fall reinforces the love of the game for the spectators. One player bringing an extra twinge of electricity to the game while upholding the state's reputation of delivering top notch collegiate playmakers is Class of 2020 running back Daijun Edwards.
Few freshmen can crack the varsity ranks in Georgia's 7A classification, but even fewer can do so and make an impact. During the 2016 campaign, Edwards was called up for 147 carries producing 887 yards with 14 rushing scores. The beginnings of his all-purpose nature took hold hauling in 22 passes for 189 more yards in 13 games played.
Edwards had a coming out party for Colquitt County in 2017 teaming up with Class of 2019 standout Ty Leggett to form perhaps one of the best one-two combos in the nation. Leggett ran rough for 1,287 yards and 12 scores off 206 carries while Edwards came into his own dashing for 1,038 yards off 176 totes with 13 reasons to celebrate. The 5-11, 200 pound, back frustrated opposing defenses yet again in the passing attack securing 13 passes for 141 more all-purpose yards.
Watching Edwards with the ball in his hands – there is no other way to put it but it is exciting. If there is a crease in the defense, he will exploit it with God given blazing speed. A foot race with a slightly off angle by the defense – forget about it. Unlike a lot of speed backs, Edwards does not shy away from contact and fights through arm tackles. Another characteristic in Edwards running style, he doesn't just shine on the outside on tosses or sweeps but can also slice through a defense straight up the gut.
One would think that with all Edwards has to offer with his size, speed, and play-making abilities, along with being considered a four-star recruit by 247Sports, that his offer sheet would easily be in the double-digits by now. But, so far, just five offers have been extended, but by all powerhouse programs, from Auburn, Tennessee, Penn State, Alabama, and Georgia.
In a Recruiting News Guru exclusive interview, I sat down with one of Georgia's top 2020 players to learn more about his skillset and recruiting process.
Interview
Daijun, you were a key offensive player for the Packers during your freshman season. How did all the playing time in 2016 help you have such an explosive sophomore year?
"It got me ready. That gave me more experience and helped me be a leader to the kids my age."
How did your game improve from your freshman to sophomore season?
"My receiving and being more patient out of the backfield got a lot better."
What type of offense do you guys run at Colquitt County?
"We run the spread. We spread the ball out across the field."
How are you used within the offense?
"I am more of a pounding back with speed. They line me up in the slot about five plays a game."
What do you consider the strengths of your game as a running back?
"My patience and power."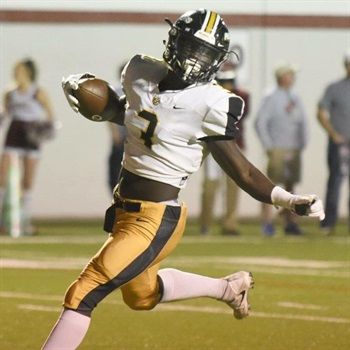 Will your role within the offense change at all during the 2018 season?
"Yes, sir. I will receive a lot more carries and spend more time at receiver this year."
What are you working on specifically this offseason with your game?
"I am working on my speed and change of direction."
Are you going to any national camps and/or combines this offseason?
"Yes, sir. I am going to the Nike Opening Regional and an Under Armour camp."
Are you planning on attending any college camps this summer?
"No, sir. I have been invited to Notre Dame's camp, but I don't think I can go."
Which schools are showing recruiting interest in you but have not offered yet?
"Notre Dame."
How many offers do you have now?
"I have five offers."
Have you taken any unofficial visits yet?
"I went to Georgia about three weeks ago."
How did it go?
"It was a really good visit. I like Georgia a lot. We walked around the campus, talked to the coaches, and heard from the players about the program."
Do you have any planned visits upcoming?
"Probably later on this summer, I will visit Tennessee and/or Alabama."
Last question. For those college football coaches that have not made contact with you yet, if they start recruiting you, what type of student-athlete are they recruiting in hopes of joining their program?
"They are recruiting a good one."
Enough said. Daijun, thanks for your time today and good luck at the upcoming camps.
"Thank you."
Please help keep RecruitingNewsGuru.com a national site aiding in bringing exposure to amazing student-athletes!
If RNG has helped you, a friend, or a family member through an article, video, or stylized interview with our countless hours of free promotion for high school, junior college, and college athletes – please donate. Any amount is appreciated!
Photo credit: ajc.com: Stiff-arm from No. 3 Daijun Edwards (2017)
Photo credit: Twitter.com; No. 3 Daijun Edwards touchdown run (2017)