Complete Breakdown and Insight to the 2018 Recruiting Rankings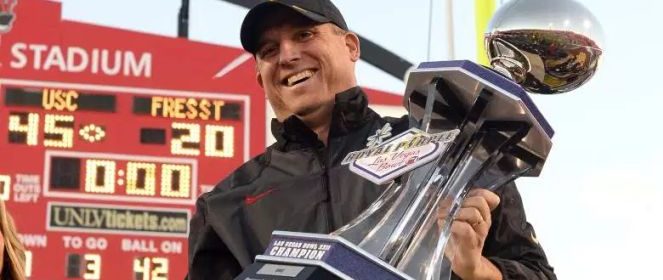 Written by Ryan Wright
Twitter: @RyanWrightRNG
Another National Signing Day has come and gone, meaning another year of college football programs from across the nation restocking the proverbial shelves of football talent. The future is an unknown for all, players and coaches alike, but for now all classes are graded by the number of five-, four-, and three-star talents signed. The task ahead for college coaches is taking all the new raw talent coming aboard turning upside and ability into starters, All-Conference performers, and wins on the board.
To breakdown the various recruiting classes, we'll take a look at how programs finished, talent signed, and compare and contrast against other teams, and even against their past performances.
The Final Rankings
We have a new king of college football recruiting! After years of claiming the top spot in both 247Sports and Rivals recruiting rankings, Georgia has pushed Alabama aside raking in eight five-star players, 14 four-stars, and three three-stars, per Rivals. The haul bested the Crimson Tide's phenomenal 2017 class that ended with seven five-stars, 19 four-stars, and two three-star performers.
Ohio State claimed the No. 2 spot with both services. 247Sports thought more of the talent coming in rating 20 of the Buckeyes signees four-stars compared to Rivals seeing them with 18. Both agreed that three five-star players are coming to campus. An interchangeable split takes place at No. 3 and No. 4 between USC and Texas. 247Sports gives the Longhorns the upper hand on volume with 27 total commits to USC's 18. Of the Trojans 18 commits, four five-stars and 13 four-stars.
Penn State lays claim to No. 5 in both rankings but No. 6 belongs to Clemson on 247 and Miami on Rivals. Alabama drops to No. 7 with three five-stars, 12 four-stars, and three three-stars recruits. Miami took the No. 8 spot on 247 followed by Oklahoma and Notre Dame to round out the Top 10. Rivals placed Clemson at No. 8 followed by Oklahoma and Florida State. Worth noting that by "star" talent alone, Clemson, with six five-stars and six four-stars may have had the third best overall class in terms of highly ranked talent, not on talent coupled with quantity.
247 sees 11-15 with Florida State at No. 11 followed by Auburn, Washington, Florida, and LSU. On Rivals, Notre Dame is just out of the Top 10 at 11 with Auburn taking the No. 11 spot again then LSU, Washington, and Oregon in order. The Fighting Irish missed out on a five-star in 2018, but landed 14 four-stars and 13 three-star recruits per 247. Florida State, Auburn, Washington, and Florida each went without a five-star. LSU, at No. 15, was the lowest rated team with a five-star, receiver Terrace Marshall Jr.
The Pac-12 and SEC filled spots in the next bracket on 247 with Oregon at No. 16, Texas A&M, UCLA, South Carolina, and Tennessee filling in the Top 20. Rivals had the Ducks at No. 15, with A&M at No. 16 with UCLA, Florida, South Carolina, and Tennessee ending their Top 20. The Aggies being ranked outside Rivals Top 15 was about volume, not quality of class. Oregon had one more recruit added (24 to 23), but both had 11 four-star players and 11 three-star talents.
Surprises
A couple of surprises in the Rivals rankings – Michigan dropped from No. 4 in 2017 to No. 25 this year tying with Ole Miss. For the Rebels, they were a surprise as well. Even with the sanctions hanging over the program, they placed at No. 25 with six four-star players and 14 three-star recruits.
Where Did All the Five-Stars Go?
Of the 33 recruits ranked as a five-star talent (Rivals), Georgia took in eight, Clemson with six, and USC signed five. Alabama and Ohio State each had three five-stars each. If five-star players going to a conference accounts for anything, Penn State and Miami, each with two five-stars, had as many five-star recruits signed as the entire Big 12 – Texas and Oklahoma had one each. Another insight, USC tied the Big Ten's overall performance with five five-stars. The SEC won the day with 12 overall followed by the ACC with nine.
Who Finished Strong?
The Bulldogs leapfrogged Ohio State on Wednesday with a strong finish adding a five-star and three four-star players. The Buckeyes added two new commits on NSD, a five-star and a four-star. USC took a big jump up the board from No. 13 on NSD Eve to No. 3 with the addition of two five-stars and two four-stars; amazing the just four players can make that big of an impact on a recruiting class with just 18 commits.
Clemson was another stronger finisher jumping up four spots from 12 to No. 8. What made them move up the board so high, one five-star and one four-star. The Crimson Tide also finished well, but with a reshuffling of commits. On the eve of the event, Bama had one five-star and 14 four-stars ending with three five-stars and 12 four-stars.
Two programs going in opposite directions on Wednesday, Florida State and Washington. The Huskies fell from No. 10 to No. 14 while FSU jumped from No. 15 to No. 10 on Rivals' board. Another team that closed strong was Nebraska. The Cornhuskers added one four-star and four three-stars ending the year at No. 21.
The team that may have made the biggest jump overall was Florida. The Gators went from No. 27 to No. 18 with the addition of three four-star prospects.
Outside the Top 25 and Looking In
Michigan State had a freefall from No. 20 to No. 27. The drop was about other teams adding players, not about the Spartans losing their class. MSU had 21 commits going in and coming out. The same thing happened to TCU, without any changes on NSD going from No. 22 to No. 28.
The Worst Class in Each Power Five
ACC – Boston College No. 69
Big 12 – Texas Tech No. 78
Big Ten – Northwestern No. 59
Pac-12 – Oregon State No. 72
SEC – Arkansas No. 66
*per Rivals
At this point in evaluating classes, perhaps more than at any other time, is where some reading between the lines may be needed for a true understanding of "worst class." Texas Tech finished ranked at No. 78, but signed only 18 players with a star ranking value at 2.83. Boston College finished ahead of the Red Raiders, but the Eagles star value was at 2.7. In theory, Oregon State was the "worst" with a star value at 2.6.
Arkansas signed just 16 commits, two four-stars and 11 three-stars for a 2.94 rating. Northwestern added 18 signees, one four-star and 15 three-stars also earning a 2.94 rating. If star average means anything, Wake Forest is the lowest rated of all Power Five team at 2.68 with Boston College, Rutgers, Virginia, Syracuse, and Illinois (2.79) just ahead. If star average is the measuring stick, Northwestern and Arkansas were No. 48 and No. 49, respectively, in the nation.
Photo credit: heavy.com; USC head coach Clay Helton