Interview: D'Iberville 2019 OL Louis Paul Smith Drawing Big SEC and ACC Interest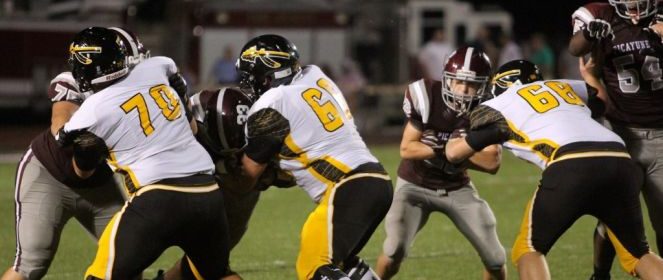 Written by Charlie Beuttel
Twitter: @charlie_cds3
D'Iberville High School, located just outside of Biloxi, had a wild season in 2017 as the Warriors opened the season 1-4 before winning four out of their last six games. Unfortunately, they suffered a heartbreaking 42-28 loss to Petal in the opening round of the playoffs.
One of the leaders of the team all season long was junior offensive lineman Louis Paul Smith. The 6'3", 295 pound, big man consistently gave 100 percent every game and after the season won numerous individual honors including All-State and All-District.
The Class of 2019 recruit already has a handful of college offers including Arkansas State and Southern Miss, however Smith is also receiving interest from several big-time programs including Alabama and Notre Dame.
Smith is not only a leader on the football and in the weight room but also in the classroom where he has a 4.0 GPA and an ACT score of 30.
In exclusive Recruiting News Guru interview, I sat down with Louis to discuss his career at D'Iberville and his recruiting process.
Interview
Louis, what are your thoughts on the 2017 season?
"Our team made it to the first round of the playoffs this year but we lost. I wanted to do more during the post-season but I was pretty happy with our team this year."
What are your thoughts on your individual performance?
"I thought I improved this year. I focused on second level blocking and finishing my blocks. Overall, I had a great year."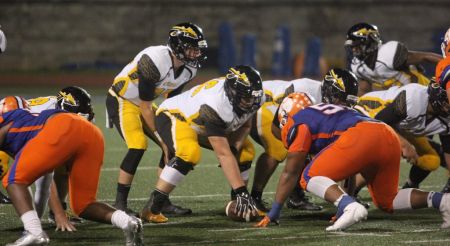 What was your most memorable moment during your junior season?
"A moment that sticks out in my head from this year was when we had to score a touchdown to win the game with the ball on the four-yard line. Our coach called a quarterback sneak, and the line had such a tremendous push that our quarterback scored without being touched."
Did you receive any individual honors?
"I received All-District, All-State, SES All-State and All-Coast."
What are your strengths on the football field?
"My technique and ability to read defenses are my strengths on the football field."
Do you have any college offers?
"I have offers from Troy, Nicholls State, Southeastern, Louisiana-Monroe, Arkansas State, South Alabama and Southern Miss."
Are you receiving interest from any other colleges?
"Some of the colleges that are interested in me are Tulane, Mississippi State, Ole Miss, Auburn, Stanford, Vanderbilt, Purdue, Florida, Alabama and Notre Dame."
Have you visited any colleges?
"I have visited Southern Miss, Mississippi State, Ole Miss, Auburn, Tulane, Vanderbilt and Alabama."
Have you been to any college camps?
"I have camped at Auburn, Ole Miss, Southern Miss and Vanderbilt."
What is your max bench and max squat in the weight room?
"My max bench is 350 and my max squat is 630."
Do you have any hobbies outside of football?
"One of my hobbies outside of school is reading."
Do you play any other sports at school?
"I am on the powerlifting team."
What is your current GPA?
"My GPA is 4.0 and my ACT is a 30."
Do you know what you want to study in college?
"I want to go into engineering or medicine."
Do you have a favorite Bible verse?
"Proverbs 4:23-Above all else, guard your heart, for everything you do flows from it."
Who has had the biggest impact on your football career?
"The people that have had the biggest impact on my football career would be my dad, grandfather, and my trainer Kevin Mawae.
Do you have a current player that you try to model your game after?
"One current player that I try to model my game after is Jason Kelce."
Do you have any early goals for your senior season?
"My main goal for next season is to help my team win a state championship."
Thank you for your time and good luck in your senior season.
"Thank you, sir."
Please help keep RecruitingNewsGuru.com a national site aiding in bringing exposure to amazing student-athletes!
If RNG has helped you, a friend, or a family member through an article, video, or stylized interview with our countless hours of free promotion for high school, junior college, and college athletes – please donate. Any amount is appreciated!
Photo credits: Donald Dorcik; D'Iberville OL Louis Paul Smith