Interview: Word is Getting Out on Best Kept 2019 California DE Secret Alonzo Hall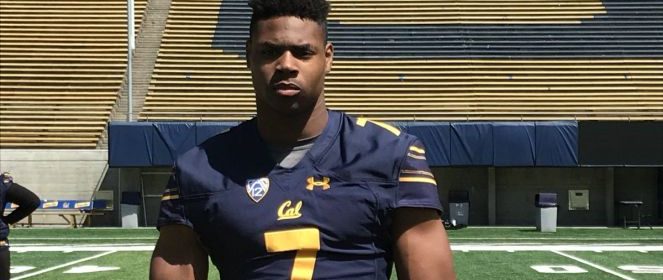 Written by Ryan Wright
Twitter: @RyanWrightRNG
When the 2017 high school football season started, it is safe to say few college recruiters knew of Alonzo Hall. After one season of terrorizing opposing Division II California offenses and a standout performance at the Nike Opening Regional in Southern California this spring, it seems that every Mountain West and Pac-12 Conference coach is now well-aware of the talented Class of 2019 defensive end with word spreading beyond top regional programs.
Hall is that rare breed defensive end who can use power and speed to get to the quarterback and is devastating against the run. Whether the play is coming is way or going down the line the other way, the 6-5, 230-pound, defender makes it his mission to affect the outcome. Over the course of 12 games with Reseda High School in 2017, Hall posted a stat line of 94 tackles, 28 solo, 31 tackles for a loss, 22 sacks, 20 QB hurries, three fumble recoveries, and two passes batted down helping his squad to a 10-2 record.
Early interest had come in from Wyoming and Arizona State for Hall, but that list is expanding rapidly over the spring evaluation period. Hall now has offers from Idaho State and Southern Mississippi with San Jose State, Cal, UNLV, and Oregon, among others, checking in on the next level talent. The growing interest has led to double-digit unofficial visits this spring with upcoming trips planned to Arizona and Arizona State this weekend.
In a Recruiting News Guru exclusive interview, I sat down for a quick one-on-one interview with Hall getting insight on his latest visits and recruiting prospects.
Interview
Alonzo, how are your offseason workouts going?
"They are going great. It was hard getting back into the swing of things today after a three week break to focus on school and with all of the visits I took. I have to give credit to my coaches and teammates and The Factory. They all helped me get ready for the Nike Opening. After my break, I am ready to get back at it."
Where are you seeing the biggest gains with your offseason workouts before your break?
"My bench press is improving. Right now, with my moves I am getting back to my 2017 season form."
Have you maxed out in the weight room this spring?
"We haven't maxed out yet, but if feel like I am a lot stronger. I know I can press 225 3-times. My squat is up to 405 and my deadlift is 500."
Your game speed off the snap is too much for most tackles to deal with on the field. What is the best 40-yard dash time you've posted?
"My best ever was a 4.78 working out with my coaches."
You're a big guy, but you also have long arms which helps you seal the edge and rush the passer, have you measured your wingspan before?
"I think it is 7-feet 2-inches."
Turning to recruiting. You are blowing up on the recruiting trail, which schools are showing interest in you but have not offered yet?
"San Jose State, Cal, UNLV, Arizona State, Oregon, and Wyoming are showing interest."
Which school has offered you?
"Idaho State has offered me."
*Southern Miss offered hours after the interview
Which schools have you visited recently?
"I have visited Utah, UNLV, Idaho State, Weber State, Cal, Fresno State, San Jose State, Southern Utah, BYU, and Utah State."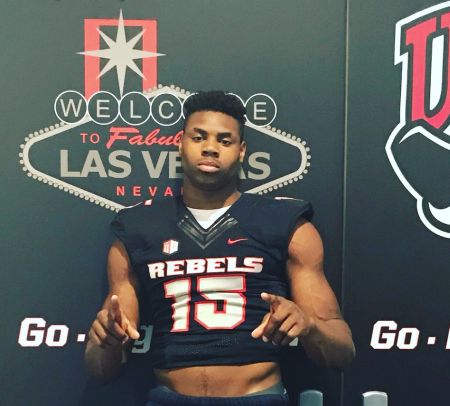 Wow. That is a lot. If I am not mistaken, that was your second visit to UNLV. How did this visit go and what was different this time over your previous visit?
"I got to see them practice this time. Their practice was intense. I liked it."
How did the Cal visit go?
"The Cal visit was great. We went on a tour of the facilities. The entire visit felt planned out. If felt like they were waiting for us and ready to show us everything. The weight room was amazing and they had a cool presentation on jumbotron."
You mentioned Idaho State as one of your visits, and they've offered you. How did that go?
"It was great. I liked their practice. Their defensive line coach, Coach (Steve) Fifita, I liked him. I liked how he talked to the players and worked with them. We got to talk to the coaches and got to ask questions about the program. I saw the entire facility complex – we got the entire experience. Utah did the same thing for us."
How did the Utah visit go?
"It was good. I liked their facilities as well. The locker room and dining hall, the entire football building was great. They had a TV displaying their highlights and awards, everything was connected. You could tell it was a Top Five kind of program."
What are the various college coaches telling you they like about your game?
"They like my length and how well I use it to get to the quarterback. They one thing they say I need to work on is a little technique."
Do you have any other visits planned upcoming?
"I have two visits planned – Arizona State and Arizona this Friday and Saturday. We are going to their spring game."
What has you excited about visiting ASU?
"Just getting a chance to go there. I've been waiting for this visit for a while. The ASU visit was one of the first we planned months ago."
What about Arizona, what has you excited about that visit?
"I am excited to see their spring game and meet Coach Antonio Pierce (linebackers) in person."
With all the visits taken, is there anything about the recruiting process or play at the next level that you are learning about that has caught your eye?
"How intense the schedule is and how many things go into the process. The small things that may not seem important to most are very important to a college coach."
Are you planning on attending any camps or combines coming up?
"I have none set yet."
Please help keep RecruitingNewsGuru.com a national site aiding in bringing exposure to amazing student-athletes!
If RNG has helped you, a friend, or a family member through an article, video, or stylized interview with our countless hours of free promotion for high school, junior college, and college athletes – please donate. Any amount is appreciated!
Photo credit: Hall family; Alonzo Hall