Lee's Summit West 4-Star 2018 CB Mario Goodrich Commits to Clemson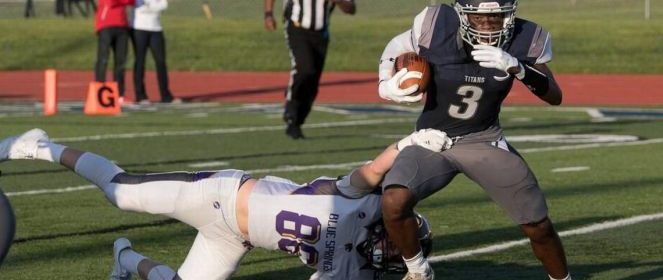 Written by Charlie Beuttel
Twitter: @charlie_cds3
National Signing Day is an exciting 24 hour period for student-athletes and their families, college coaches, and college football fans alike as high school students all over the country will sign their name on a dotted line in order to play at the collegiate level. One of the most anticipated signing day ceremonies was at Lee's Summit West in the Kansas City area where one of the best cornerback prospects in the nation, Mario Goodrich, signed to play college football.
For much of his senior season, Lee's Summit West cornerback Mario Goodrich was committed to the University of Nebraska. However, after the Cornhuskers went through a coaching change, Goodrich de-committed from the program and his recruiting process took off like a rocket. Overall, Goodrich received over two dozen college offers from all around the country. After his de-commitment, he narrowed his list down to Clemson, Georgia and LSU. The star cornerback visited all three schools in January and made his final decision on the morning of National Signing Day.
In a ceremony at KMBC TV station in Kansas City, in front of friends, family and hundreds more viewing on Facebook live, Goodrich chose Clemson over LSU and Georgia.
In an interview with Clemson247sports, Goodrich commented on his decision, "I like the staff. It's a stable environment. Everyone is always happy, from the coaches to the players to the regular students. Coach (Dabo) Swinney is so cool. I could see while I was on my visit the players really love him."
During his career at Lee's Summit West, the Titans star shined at cornerback where he had 140 tackles and 11 interceptions in his high school career. Goodrich also spent time at wide receiver where he snagged 38 passes for 641 yards and nine touchdowns in his four years with the Titans.
In an interview with KMBC TV station, Lee's Summit West Coach Vinny Careswell spoke highly of Goodrich, "He's definitely one of the best-if not the best-corner in the country."
Goodrich joins an already loaded Clemson recruiting class and is looking forward to getting to work at Clemson.
Photo credit: The Kansas City Star; Lee's Summit West CB Mario Goodrich