3-Star 2019 ATH Derrick Wise Updates Arkansas and ULM Visits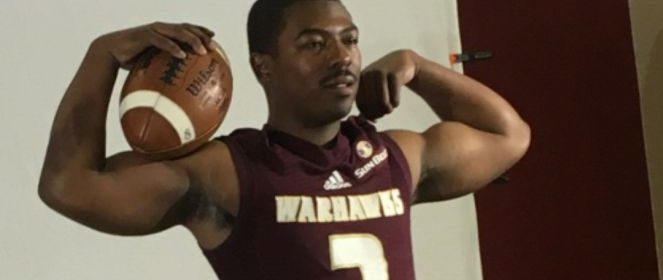 Written by Ryan Wright
Twitter: @RyanWrightRNG
Attention sought out by college coaches for do-everything 2019 athlete Derrick Wise continues to grow with interest focusing tighter as the spring evaluation period heats up. During Wise's junior season, he was a wiz on offense rushing for 957 yards off 209 carries with 10 scores and connected on 98 passes for 1,051 yards accounting for 13 more scores going up on the board. Wise is multi-talented, flipping the field at safety during his sophomore season, he had 43 tackles. The search is now on between prospect and college football program to find the right fit for all parties involved.
Interest Northside High School's All-State performer has been there seemingly from the jump. Top programs like Notre Dame, Ohio State, USC, Florida State, Missouri, Arizona State, TCU, and LSU are aware of Wise. In-season game visits in 2017 were taken to Iowa State, Oklahoma State, and Oklahoma by Wise. Coaches from Arkansas State, Memphis, and Arkansas have come around to see him at school in 2018 leading to a return favor by the 5-10, 185-pound, recruit to Fayetteville and Jonesboro. The list of schools visited has expanded with Louisiana-Monroe hosting Wise over the weekend.
In a Recruiting News Guru update interview, I sat down with Wise to find out about his trips to visit the Hogs and Louisiana-Monroe and where he might visit next.
Interview
Derrick, you've been active on the recruiting trail for some time now, where all have you visited in 2018?
"I have visited Arkansas State, Arkansas, and Louisiana-Monroe."
How did the Louisiana-Monroe visit go?
"It was a good visit."
What all did you do during your trip?
"We toured the campus. They talked to us about academics and our potential majors. The coaches talked to us for a while about the program as well."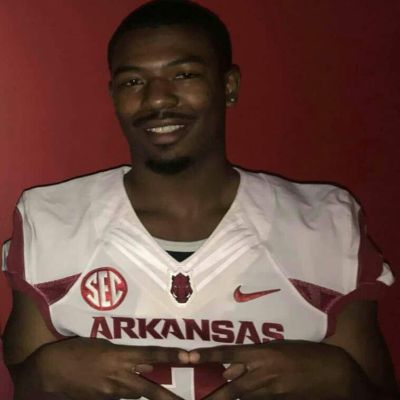 How did the visit with Arkansas go?
"That went well. We took pictures, toured the campus, and the coaches talked to us about the program there as well."
You've been up to Fayetteville before, but under the previous staff. What were your overall thoughts on the new coaching staff?
"Coach Chad Morris (head coach), you can tell he is an enthusiastic coach. Coach (Bret) Bielema (former head coach) was more laid back."
While visiting the Hogs, did you get to watch them practice?
"Yes, sir."
What did you think of their practice?
"It was high-tempo. They looked good out there."
You've acquired a lot of recruiting interest, which new schools are showing interest in you?
"Army, Louisiana Tech, and Tulsa."
Do you have any upcoming visits planned?
"Yes, sir. I am going to Tulsa on March 31."
Nice. Have you set any upcoming camps and/or combines?
"I am going to the Nike-Dallas regional and I am going to some college camps; Iowa State, Oklahoma State, and Arkansas State."
How are you preparing for the camps?
"I am working on my 40, trying to get my time lower. And, I am working on being more explosive."
Derrick, as always, thanks for your time today and good luck with your upcoming visit to Tulsa.
"Thank you."
Please help keep RecruitingNewsGuru.com a national site aiding in bringing exposure to amazing student-athletes!
If RNG has helped you, a friend, or a family member through an article, video, or stylized interview with our countless hours of free promotion for high school, junior college, and college athletes – please donate. Any amount is appreciated!
Photo credit: Wise family; Derrick Wise at ULM and Arkansas