Interview: Arkansas 2019 ATH Malik Chavis Used 4.39 Speed to All-State Honors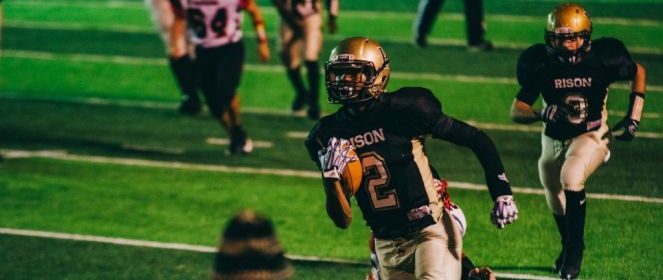 Written by Ryan Wright
Twitter: @RyanWrightRNG
As the football saying goes, speed kills, but speed without heart or ability is a waste of special talent. Looking back over Malik Chavis' junior season, the rising star in the 2019 class wasted nothing using his 4.39 speed in the 40-yard dash to help Rison High School to a 10-2 season earning All-State honors in the process.
No matter where Chavis lined up on the field, the opposition knew where No. 2 was at all time. When the Wildcats had the ball, Chavis tore a path through the competition for 998 yards on 128 carries with 14 steps inside the end zone. In the passing attack, Chavis expanded his all-purpose nature with 13 receptions for 201 yards with two more scores going up on the board. Through 12 games, the Wildcats gave up just 150 total points with their leader in the secondary accounting for 29 tackles and two interceptions taking one back for six more points.
Most Power Five Conference schools stick to the big cities skipping past towns like Rison with a population over 1,300… but they are missing out. The 6-2, 185 pound, talent is truly an all sport athlete playing basketball and baseball for Rison while running track and competitive lifting for his school. Just two offers have come in so far from Arkansas and East Central University (Oklahoma). Teams scouring the region for top talent that have shown interest in Chavis includes Ole Miss, Oklahoma State, and Louisiana Tech.
In a Recruiting News Guru exclusive interview, I sat down with one of the more overlooked talents in the state of Arkansas getting the inside story on his 2017 season, offseason workouts, and recruiting prospects.
Interview
Malik, you excelled on both sides of the ball last year tough to say on which side over the other. How did your junior season go for you personally on the field?
"I had a good year. In the second game of our season I strained a tended in my ankle which slowed me down some, but overall it was a good year. My sophomore year may have been better, but my junior season opened up eyes."
Your game speed, especially with the ball in your hands is impressive. What is the fastest 40-yard dash time you've laid down?
"4.39."
Where did you run that?
"At the Arkansas Elite Camp my sophomore year. They took my two times and averaged them out from that camp. My average was a 4.43."
Which game was your best last season, and why do you consider that your best game?
"Tough question. I would say the Harmony Grove game was probably my best. I had three touchdowns in that game. The atmosphere was crazy. That helped motivated me, especially on offense."
What are the strengths of your game at running back?
"My strengths are making plays in space, I have very good field vision, and I am explosive – if you give me a crease it is lights out."
Which areas of your game saw the most improvement out of the backfield last year?
"Noticing the linebacker blitzing. That helped me with my runs knowing to go a hole wider. My cuts got better last season as well."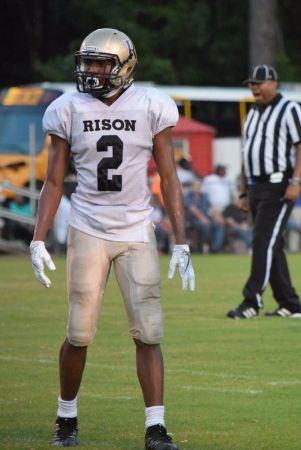 What are the strengths of your game at safety?
"I am good at covering receivers and I chase a lot of stuff down. It is hard to get stuff past me, even if I am on the other side of the field."
What are you working on with your game this offseason?
"I am working on my endurance, my routes, speed and overall strength."
Are you playing 7v7 ball?
"Yes, sir. I'm playing with my school. We have two 7v7 tournaments this year with team."
Which schools are showing interest in you but have not offered yet?
"Ole Miss, Oklahoma State, and Louisiana Tech."
Which schools have offered you?
"Arkansas and East Central University."
Have you visited any schools on unofficial visits yet?
"I have been to Arkansas about six times."
When was the last time you went up there?
"I was up there last for their Elite Prospect Day in February."
How did that visit go?
"It was great. That is when they offered me, that was sweet."
Do you have any planned visits upcoming?
"I am going to Arkansas this weekend, Ole Miss on 24th, and possibly Oklahoma State in April."
What has you excited about visiting Arkansas again this weekend?
"The new coaching staff. It was different under Coach (Bret) Bilemea (former head coach). The new staff has a lot of energy."
What all do you plan to do during your visit to Arkansas this weekend?
"We are set to watch their spring practice and I can watch their team meetings if I want instead of going on another campus tour."
Are you playing any other sports for Rison?
"Yes, sir. I play basketball, baseball, and track and I'm on the weight lifting team."
How did the basketball season go?
"We made it to regionals."
How well did you do overall?
"I did pretty good."
Did you get a poster dunk on anyone this season?
"I almost got one but he jumped to the side (laughs)."
Some fun questions to wrap up. Are you a talker on the field? If so, what are you saying to the opposition?
"Yes, sir. I grew up talking trash. I like it when they talk back."
What is the funniest thing that an opposing player has said to you on the field?
"One guy tried to challenge me to a race."
How did you respond to that?
"I told him I would beat him by a mile."
Which opposing stadium has the best game atmosphere?
"Our stadium is the best. Rison – they are crazy about football. Last time we went to state, everyone went to support the team. At an opposing stadium, I would say Fordyce. Rison against Fordyce, that is the biggest rivalry game in the area. We'll easily have 5,000 people at that game."
Last question. What do you love about football?
"I just love the sport. I like the bonding it brings. Football brings people together like family. I enjoy playing, trash talking, hitting – it is just fun."
Malik, it has been a lot of fun. Thanks for your time today and good luck with your trip to Arkansas this weekend.
"Thank you."
Please help keep RecruitingNewsGuru.com a national site aiding in bringing exposure to amazing student-athletes!
If RNG has helped you, a friend, or a family member through an article, video, or stylized interview with our countless hours of free promotion for high school, junior college, and college athletes – please donate. Any amount is appreciated!
Photo credit: Modern Gentleman Photography; No. 2 Malik Chavis in action
Photo credit: Seymore Weathers; No. 2 Malik Chavis on the field