Interview: Recruiting Interest Picking Up for Talented 2021 Texas DE Landyn Watson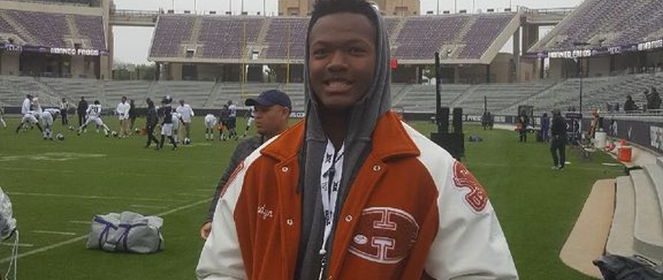 Written by Ryan Wright
Twitter: @RyanWrightRNG
Whenever a rookie can step on the field and make an impact, something special is happening. The impressive nature of the feat takes a big step forward with a little bit of context. During Landyn Watson's freshman season, he cracked the roster for Hutto High School, along with the starting roster becoming a key part of the Hippos defense. After a breakthrough 2017 campaign, all eyes are on Watson to see how he breaks away from the rest of the competition going forward.
The Hippos were a very dangerous team during the 2017 season running rough over the competition to an 11-2 record. On offense, Hutto had prolific quarterback Chase Griffin lighting up the scoreboard brighter than the stars at night, deep in the heart of Texas. When the field was flipped, their 6-2, 226-pound, freshman was there to make an impact. If much was not expected of Watson last season, someone did not tell him. He ended the year with 38 tackles, seven tackles for a loss, five sacks, and three QB hurries.
The big play on the field is drawing a next level audience. Texas, Baylor, TCU, Houston, and Texas-San Antonio, among others, are interested in what Watson is doing, and how his career with the Hippos will progress. In a Recruiting News Guru catch-up interview, I sat down with Watson to see how his spring workouts are coming along with an update on his recruiting.
*Click link to read RNG's Oct. 2, 2017, interview with Landyn Watson
Interview
Landyn, we spoke around mid-season about how your game was coming along playing 5A varsity ball as an end for the Hippos. By season's end, how had your overall game developed? Which areas improved the most?
"The most improved areas were my abilities to read plays and being able to trust my instincts based off experience."
What are you working on this offseason?
"I have been working on my get off, pass rushing and my hands."
Are you working on any new pass rushing moves this spring?
"Yes, sir. I am working on rushing from an outside linebacker's perspective, rushing head-up on a tackle and from the outside of him."
Have you maxed out in the weight room this spring?
"Yes, sir. My bench is 255, squat 405, and my power clean 275."
And still just a freshman – impressive.
"Thank you."
What is the best 40-yard dash time you've posted?
"It was a 4.8 but I ran a 4.75 this spring."
Nice. You mentioned outside linebacker a minute ago, are you playing end during your sophomore season or will you line up somewhere else in 2018?
"I am playing outside linebacker and end. We are switching defensive fronts back and forth from 3-4 to a 4-3 front. I am still rushing from the 3-front."
Have you competed at any camps or combines this spring?
"Yes, sir. I've competed at a Rivals Three-Stripe Camp, the Lone Star Prospect Camp, and at the Next Level Athletes Camp."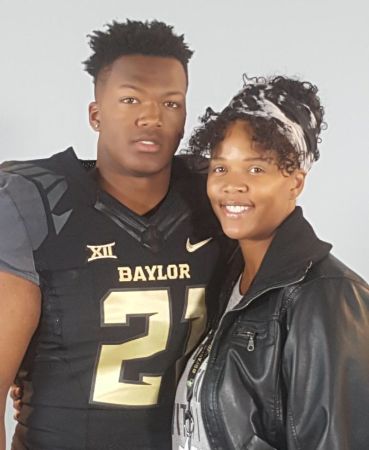 Do you plan on competing at any college camps?
"I plan on competing at UCLA, Notre Dame, and as many Mega and Satellite camps as I can."
Which schools are showing interest in you?
"Some of the new schools since we last talked are TCU, Houston, UCLA, and Notre Dame."
Have you visited any schools recently?
"Yes, sir. I've been to TCU."
How did the TCU visit go?
"TCU went really well. They showed me the campus, showed me around so I could see everything. They talked to me about their defensive scheme, I met a lot of coaches and players, and they talked to me about academic requirements at TCU."
Do you have any planned visits upcoming?
"I have Baylor on Saturday and next weekend I'm going to Houston."
Busy man. What are you doing away from the field for fun?
"I run, workout, and do my school work."
Are there any summer movies you are excited to see?
"I'm excited to see the Incredibles."
I must admit, I am as well. Landyn, thanks for your time today and good luck with the upcoming camps.
"Thank you."
Please help keep RecruitingNewsGuru.com a national site aiding in bringing exposure to amazing student-athletes!
If RNG has helped you, a friend, or a family member through an article, video, or stylized interview with our countless hours of free promotion for high school, junior college, and college athletes – please donate. Any amount is appreciated!
Photo credit: Watson family; Landyn Watson at TCU and at Baylor